Community Submission
a month ago
Chapel Hill Road, Always in My Heart
By Sonia Swierczynski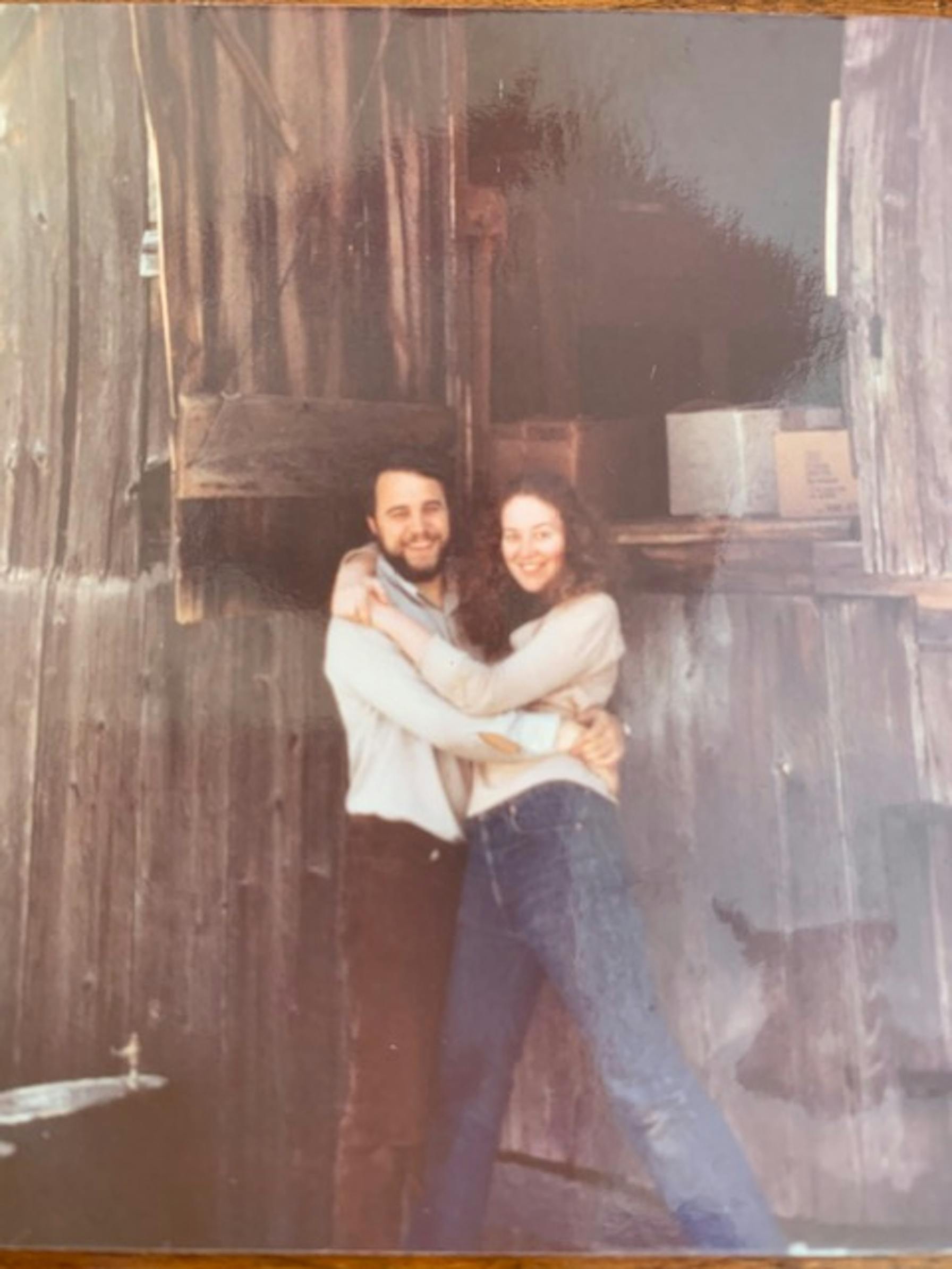 When I was 21, my housemate was babysitting for Rye Keller while I
was at an Alternative healing retreat with her parents. Going to pick her up
in my battered VW bug on that snowy January afternoon was my first time
on Chapel Hill North and I was completely in love. The way the trees
touched over the road (yes, it was even narrower then) and the road
hugging the side of a valley that seemed almost enchanted. I never wanted
to leave the heart stopping beauty that I saw that day.
The next week I wrote Rye's Mom, Courtney Dobyns, a letter letting her
know that if any property came up for sale, land or house, we were
interested. One might wonder, why did I have to write her a letter? They
didn't have a phone. One could leave messages at the neighbors, but I
chose this approach. It was 1978, what was the hurry?
A year and a half passed, I got married and moved around the Upper
Valley quite a bit-Thetford Hill, East Thetford, Post Mills, West Fairlee, and
finally Farrell Farms in Norwich. I wanted my forever home, a place to
watch the world turn round and pick berries and have a garden and not
have to move my tomato transplants before they went in the ground.
Courtney stopped in to see me at work and told me about this house for
sale on their road and said "If you don't buy it, we will." What she didn't
say was that they would buy it, tear it down, and build a spec house.
Again, I was in love-the fields, the apple trees, the old cape house,
the out buildings and a few months later it was ours. We were ready to put
up with anything for our own house-no running water, porcupines
chewing on the woodshed as we went to the two seater outhouse, no
insulation, and sometimes no privacy when the kids across the street
would come and peek in our windows at night.
Life was very isolated at times. The roads were not maintained as
well as they are now and we could be stuck here for a couple of days. Mud
season was a challenge and the second half of the road became impassable.
A couple of times Peter, Ina, Simon, and Angus Anderson had to
unexpectedly spend the night and have supper. Many times people have
had to use the phone or wait in my kitchen until the road was sanded.
The Klarich's (with seven children) lived in Sandra Dell's house and called
up at the beginning of what promised to be a bad snow storm to see if we
had any extra toilet paper. How would we know? There was no television
reception so we must have read it in the paper. I walked down with a
couple of rolls under my jacket.
It amazes me that so many people remain that were here when I
moved to Chapel Hill. Starting at the far end, Angus and Simon Anderson,
Bruce Keller, Jayne Bier, Alan and Beth Mathon, the Pomerleaus in the
hunting camps and Minnie Owen Slater. And so many lovely people have
chosen to live here since. It seems I am not the only person with heart
strings tied to Chapel Hill North.
Blog