Cranberry Cookies with Brown Butter Icing
By Amanda Kievet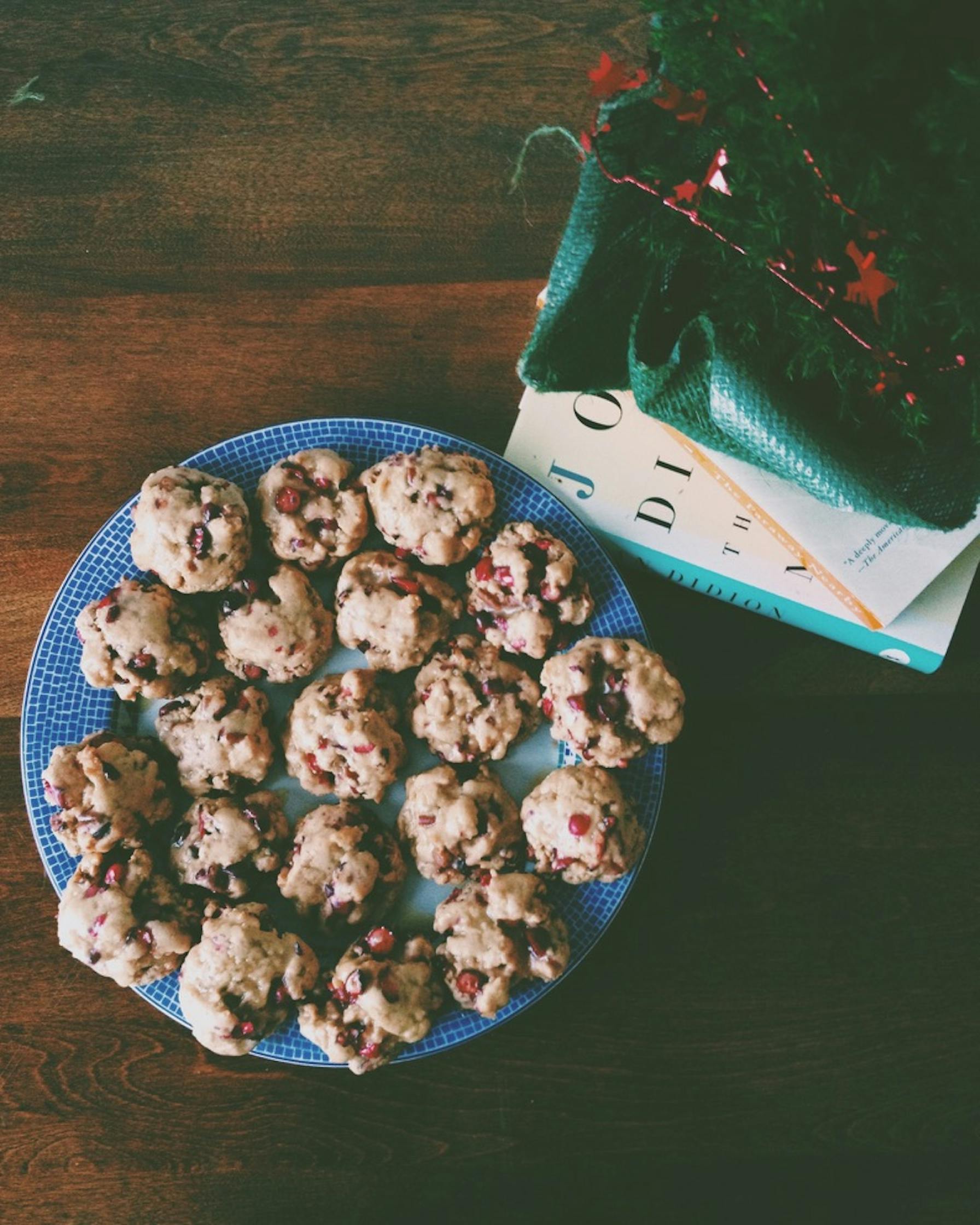 This is my favorite "family" recipe. My mom didn't bake much when I was growing up, but she made these. She worked as an accountant for a cranberry marsh in Wisconsin Rapids, Wisconsin and this recipe was found in one of the industry newsletters that they received. This was our favorite way to use up the abundance of cranberries we always had in our freezer.
Ingredients
For the cookies:
1/2 c butter
1/2 c sugar
1/2 c brown sugar
1/4 c milk
2 tbsp orange juice
1 egg
3 c flour
1 tsp baking powder
1/2 tsp salt
1/4 tsp baking soda
1 c chopped pecans or walnuts (optional)
2 c coarsely chopped frozen cranberries
For the icing:
1/2 c butter
2 c powdered sugar
2 tsp vanilla (I use vanilla bean paste from King Arthur)
2-4 tbsp hot water
Directions
For cookies:
Preheat the oven to 350 degrees
Cream butter, sugar and brown sugar
Stir in the milk, orange juice, vanilla, and egg
Mix in remaining ingredients. Drop by a kitchen spoon onto cookie sheet
Bake 10-15 minutes
For icing:
Heat butter over low heat until golden brown. This will take a while. Cool slightly.
Stir in sugar and vanilla. Beat in water until smooth and thin consistency.
Dip tops of cookies in icing. Let dry on wire racks.
Blog