Beaver Meadow School House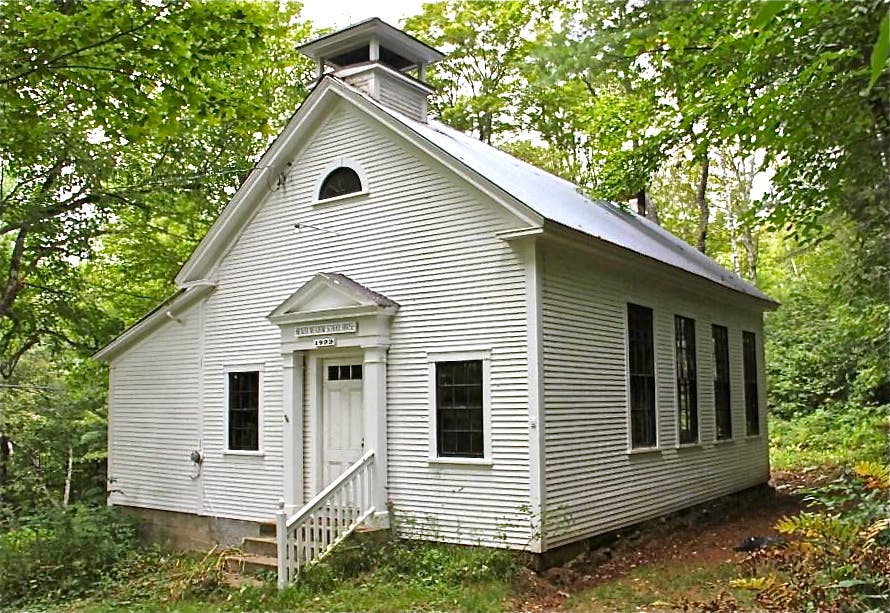 The Beaver Meadow School is a one-story, gable roof framed, Colonial Revival-style building that is sited about four miles from Norwich village in the hamlet of Beaver Meadow (a.k.a. West Norwich) on Chapel Hill Road in the northwestern portion of the town of Norwich. The one-room school building sits on a small plateau above the road with a steep, short driveway leading to a small gravel parking area. The rural hamlet setting includes a cluster of homes adjacent and across the road as well as more houses and the Beaver Meadow Union chapel and cemetery nearby on Beaver Meadow Road.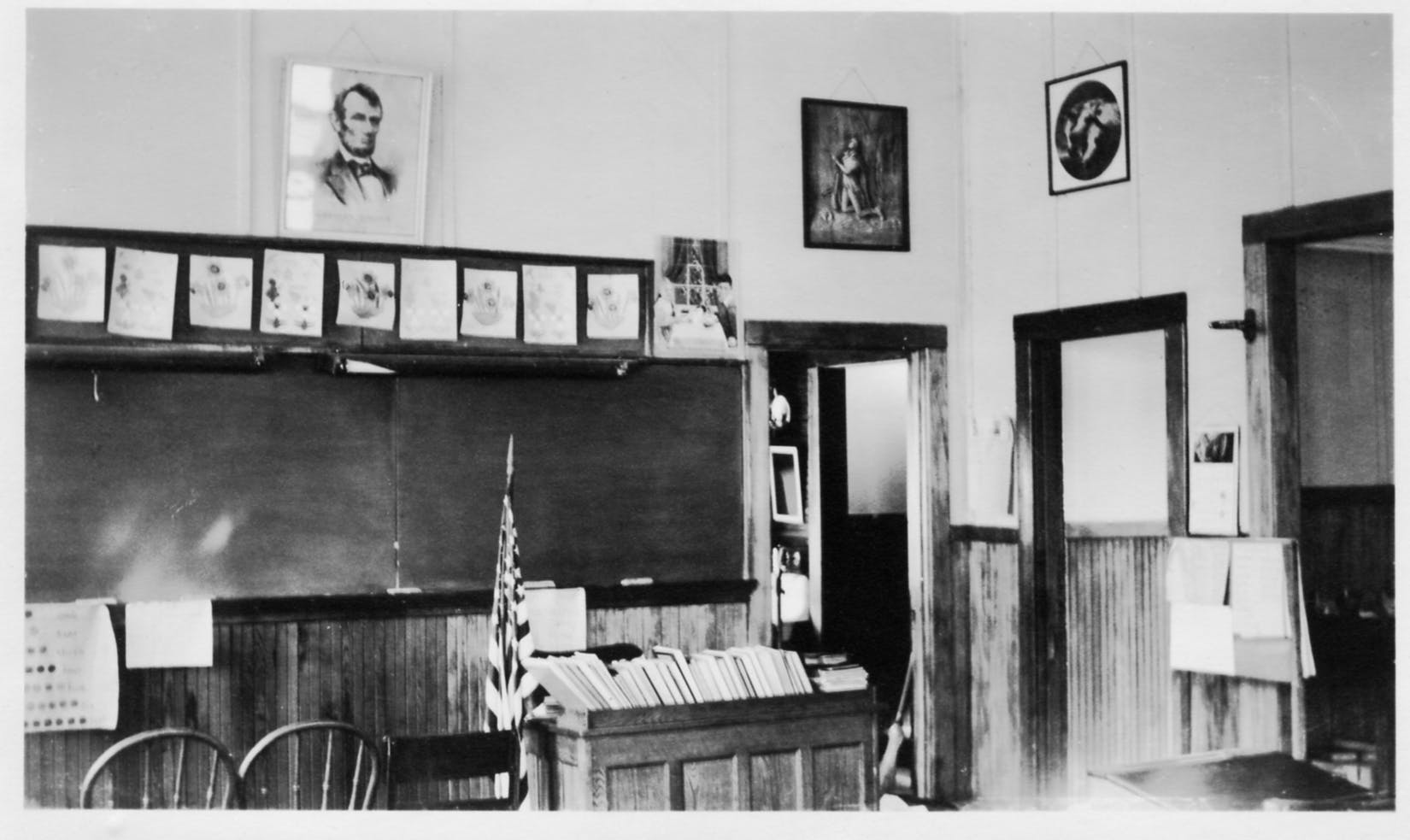 It is a one-room school building with a narrow front vestibule/cloak room that was expanded in 1940 with a set of small rooms, including a recessed stage alcove, along the western side. It is remarkably intact historically and architecturally. There are many surviving original or historic features throughout the building, including the raised 8"stage platform and square, trimmed arch, window sash, door and window casings, paneled wood doors, bead board wainscoting in the main block and horizontal bead board wall and ceiling panels in the addition, strapped pressboard walls and ceilings, wood flooring, and a large wood stove with an unusual stamped metal safety enclosure. 
The main classroom is about 20' by 24' and has the same trim, wall and ceiling details as the vestibule. The large bank of four school-sized windows is on the east wall opposite the stage alcove and large wood stove enclosure. The 4' high bead board wainscoting on the east wall is interrupted by the tall window openings, which drop to about 2' above the floor of the classroom has set of bookshelves and a four panel wood door into the washroom.
  A step up beyond the wood stove allows access to the stage behind the stove. The wood stove has a horizontal pipe that crosses near the ceiling and exits through the wall between these windows, where it connects to the exterior brick chimney on the north elevation. The unusual jacketed, wood stove enclosure was made by the company that also made the stove-the Smith System Heating Company of Minneapolis, the stove is the "New Convection Heater No. 822." It has an integral round safety enclosure made of decoratively stamped tin and is labeled "The Smith System." The stove sits on a pad made from several large stone pavers set flush into the wood floor. It has a ventilating duct at its base. 
Renovations
In recent years the BMSH Trustees and community have renovated the schoolhouse to include a handicap access toilet and sink. In addition a kitchen with sink and cabinets was installed to facilitate community events and celebrations.
Resources
Norwich Historical Society Podcast Tour of the historical schoolhouses in Norwich VT
Vital Communities Valley Quest of Beaver Meadow
National Register of Historic Places Registration Form
Lessons from Norwich's One-Room Schoolhouses (Historic New England)